If you have forgotten your account password and can't find it to log in, don't panic.
You can create a new one by following the steps below:
1. From the login screen of the Meeriad application, click on "I forgot my password".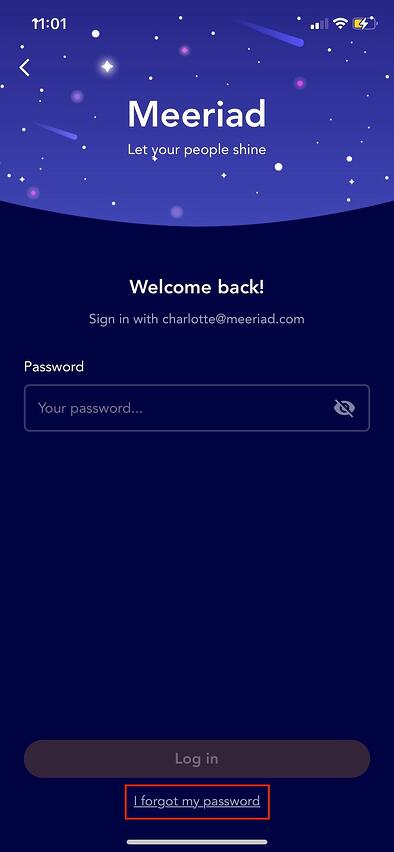 2. An email will be sent to you with a 4 digit verification code. Do not close the application and check your emails (it may have arrived in your spam).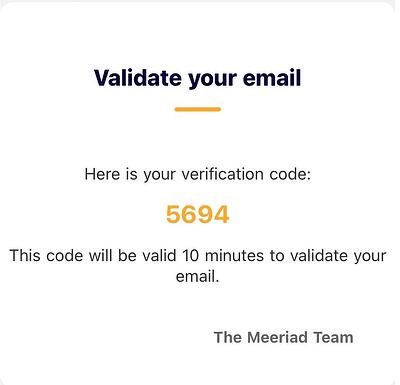 3. Enter the verification code in the Meeriad application.
4. Create your new password.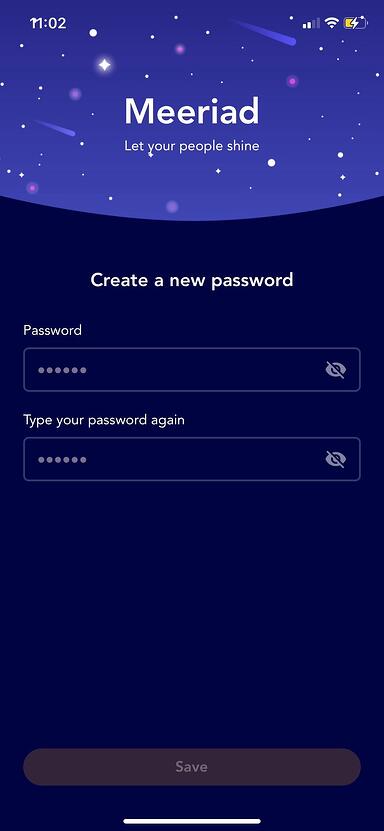 You can't change your password? Do not hesitate to contact us via our contact form.